Blast off with Blynk and Aazoo as these two wacky aliens uncover fascinating science facts in their search for new inventions!
Using both live action and animation, each 7 and a half minute episode begins with a real Earth child posing a question as Blynk and Aazoo excitedly try to find the answers. A real scientist provides some fascinating facts, ultimately inspiring our two aliens to invent something – with unexpected results!
For 6 to 9-year-olds and their families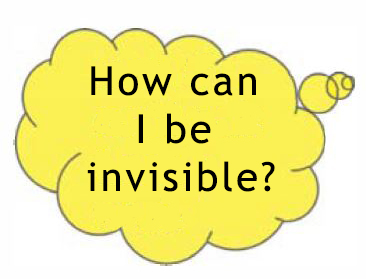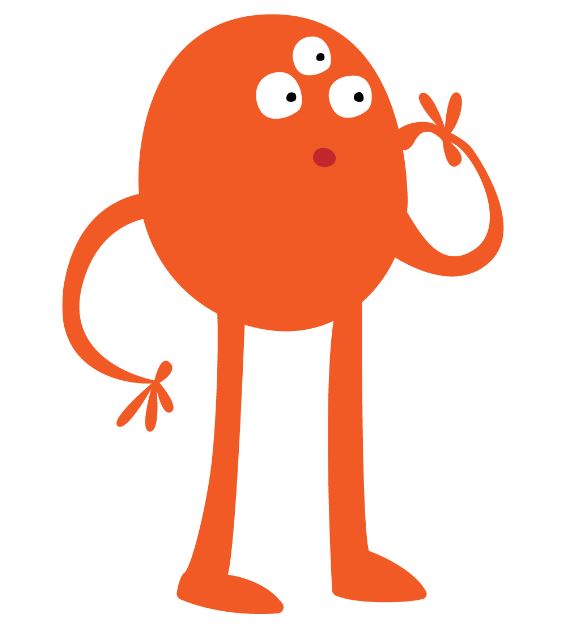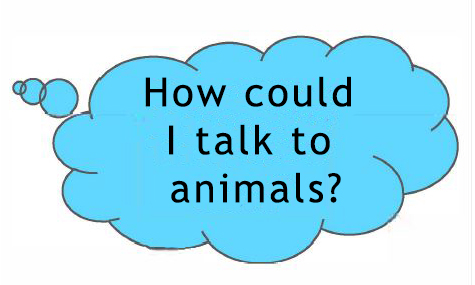 Blynk & Aazoo, from Planet Neboof, help investigate the answers to some of the most interesting questions an Earth kid could have!
Blynk
Full of boundless energy, Blynk works in sync with the scientist and M.A.V.I.S (My Audio Visual Information System), accessing visual examples of the science they are discovering. Blynk stays focused on their goal of inventing something spectacular even when Aazoo's antics threaten to distract them.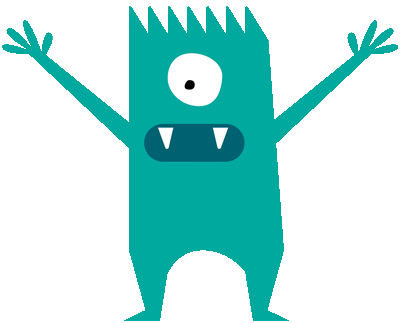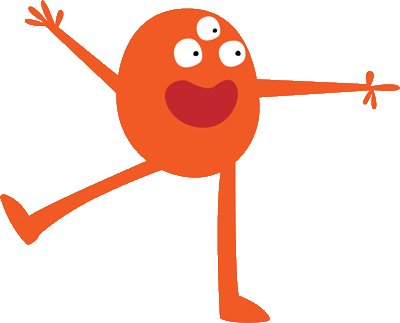 Aazoo
Let's face it, Aazoo's character is a bit like an alien version of a cute puppy. Always trying to please, Aazoo spends most of their time trying to "help" with the investigation by using ridiculous props to demonstrate the answers. Aazoo's efforts are always comical, never quite completely thought out, and potentially distracting for the more serious Blynk.
M.A.V.I.S.
M.A.V.I.S (My Audio Visual Information System) is the ship's computer system. They help run the actual ship, support the search for science answers, and practices their growing interest in Earth humour, specifically bad puns.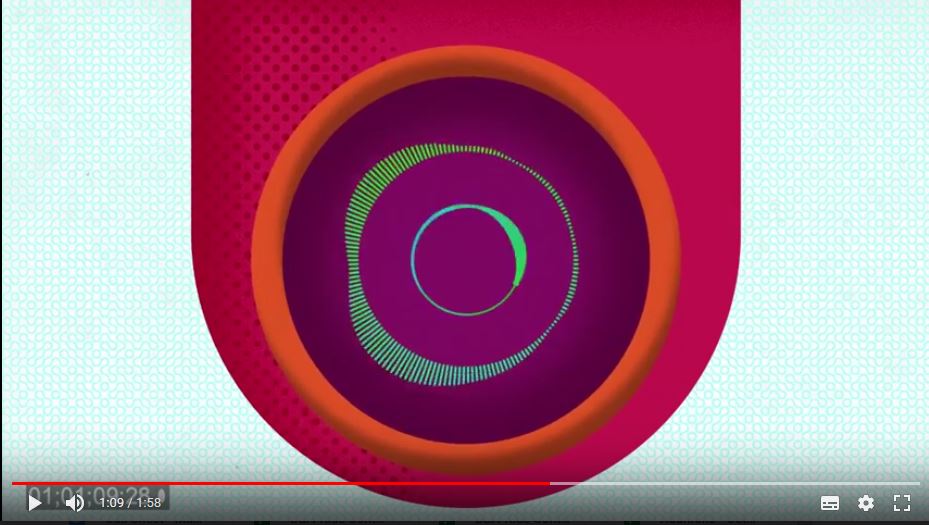 The Children
In each episode a real child poses a science question bound to get the audience's attention! Endlessly curious, the child is the voice of the viewer and propels each episode forward.
The Scientists
With endless enthusiasm and knowledge, the Scientist loves to answer the intriguing questions posed by each child. And, with M.A.V.I.S's help, reveal new wonders to the audience. There are six real scientists who make up the "Interstellar Science Council".
Our series celebrates diversity and inclusion. Both our scientist and the children will enable the young viewer to see themselves represented in the series.
Discover
Educational Content
Educational Statement
The television series "Blynk and Aazoo" presents discovery, invention and science in a fun and creative way. The premise of each episode allows kids to explore and understand big picture questions and ideas with the help of the nanobots Blynk and Aazoo. The 24-episode series explores these ideas along with explanations of the underlying scientific concepts associated with them. These cover a wide range of the fundamental concepts in the Ontario Science and Technology curriculum. Explanations are presented in terms appropriate for the majority of grade 2 students and are scientifically sound.
With the questions and ideas of the kids at the forefront of the subject matter, the show emphasizes inquiry-based learning and encourages further questioning and observation from viewers. The questions coming from kids also enables a wider range of young viewers to see themselves as inquiry-based learners and thinkers. Starting with the initial question/idea, each episode ends with a look into future work related to the concept. This introduces kids to the areas of discovery and invention and connects the fundamental concepts presented to current innovation. The incorporation of the help of scientists introduces collaboration and teamwork as a means to understanding and discovery.
The series supports the mandate of Visions of Science Network for Learning by aiming to incorporate kids and scientists from diverse backgrounds as a means to encourage greater participation from underrepresented groups in STEM.Overall, the series supports the goals of the Ontario curriculum which are:
To relate science and technology to society and the environment
To develop the skills, strategies, and habits of mind required for scientific inquiry and technological problem solving
To understand the basic concepts of science and technology
Of equal importance, the series offers a fun and interesting way to spark interest in science and foster curiosity in the minds of viewers.
Dr. Eugenia Duodu, Visions of Science Network for Learning
Introducing the
Producers
WK Davis
Bill is an internationally acclaimed director having worked extensively throughout Canada, the US, and the UK.  His wide ranging portfolio includes kids' television, historical documentaries,  hosted lifestyle programming and music videos. Hit series have included Undercover Boss Canada, Finding the Fallen, Selling New York, and TVO Kids' Stuff.  His natural curiosity and interest in the world around him has been a spark to his creativity. Being able to tell a great story and have an impact is what Bill loves to do best. 
Lizzie Haines
Liz is a children's television producer who develops award-winning shows for TVO, CBC, and Sinking Ship Entertainment including, The Jungle Room, The Ocean Room, Roll Play, and Story Explorers. Her goal is to give kids new ways to express themselves and get their stories heard without the constraints of rules and adult expectations. Sometimes, kids just need to be silly because their ideas are just that – and silliness is often a gateway to creativity.
Jeannette Loakman
Jeannette is an award-winning producer with over 15 years of experience in the television industry. Her present film is Family Camera for TVO. Her recent film Beauty and Ruin for Super Channel premiered at FIFA 2017 and won best Documentary Feature at FAFF 2017. She recently executive produced Vision TV's Being Jewish which opened at the Toronto Jewish Film Festival.
Jeannette also produced Groomed, a lifestyle series for W Network, and 4 years of Moc Docs – an national competition of short films. Jeannette heads the unique post-graduate program TV and Film Business at Centennial College and has also taught business affairs for the NSI, DOC Institute, LIFT, and Sudbury's Cinefest
Have a question?
Contact Us
Media
Email: media@littlescootermedia.com
General Information
Email: info@littlescootermedia.com